About This Page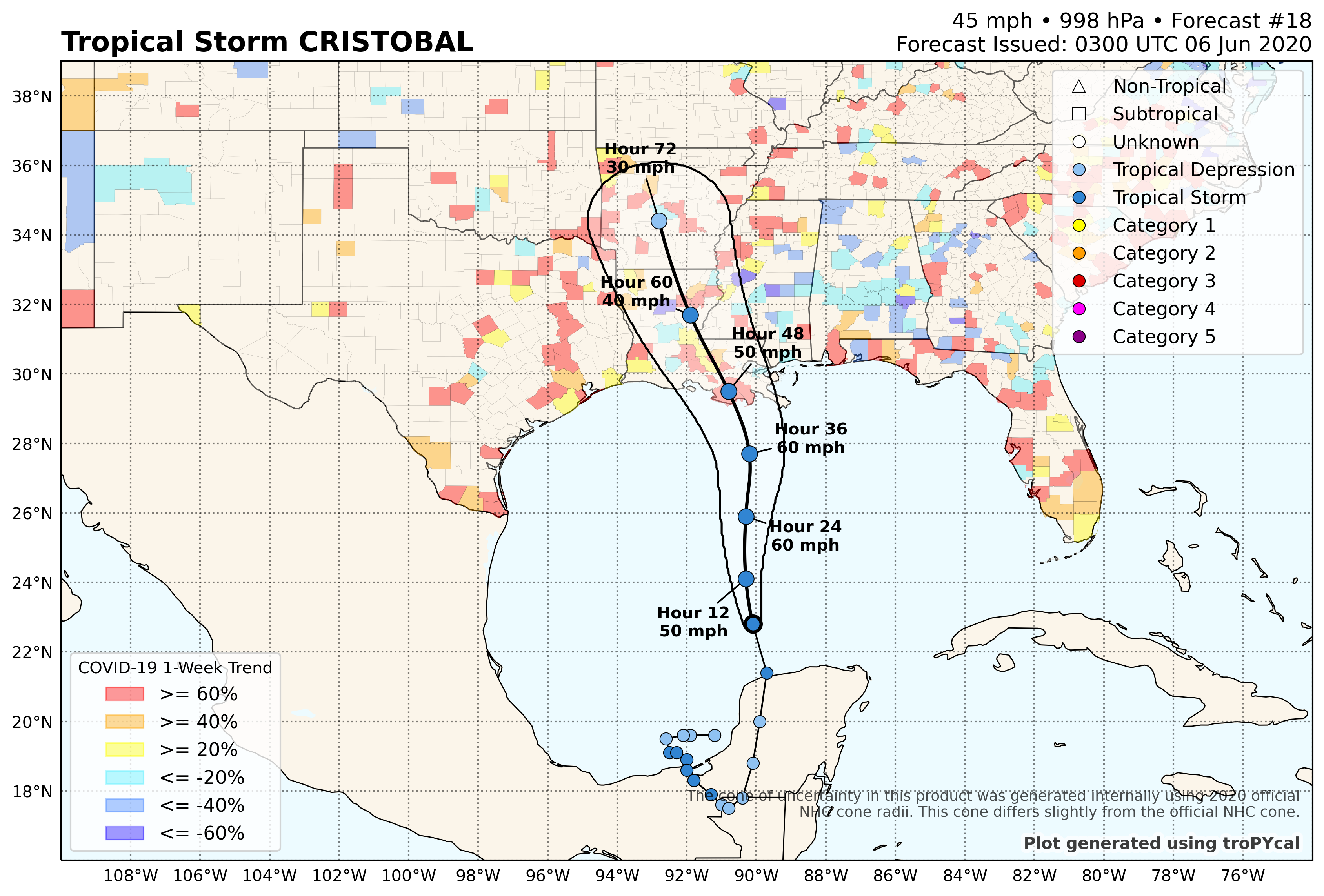 This page displays a list of active tropical cyclones globally. Current storm information and forecast tracks are available courtesy of the National Hurricane Center (NHC) for Atlantic and East & Central Pacific cyclones, and the Joint Typhoon Warning Center (JTWC) globally.
This list is updated automatically using the
Tropycal
python package (v0.2.4), developed by Tomer Burg and Sam Lillo. Tropycal is still in development, and there may be bugs in the products below at times.
Especially for the 2020 Atlantic Hurricane Season, for high-impact hurricanes in the U.S., graphics will be produced overlaying COVID-19 daily cases per capita and 1-week trends by county . Data is courtesy of Johns Hopkins University, and can be further analyzed in my
Real Time COVID Tracker
.
COVID-19 graphics are currently being generated for Sally on a semi-regular basis.
---
---
---