Stratosphere Forecasts & Resources
This page displays the latest 31-member Global Ensemble Forecast System (GEFS) forecasts for the stratospheric polar vortex (SPV), using 10-hPa 60N zonal mean zonal wind. An ERA5 stratosphere archive is also provided at the bottom of this page.
The extended 35-day GEFS forecast is initialized once a day at 00 UTC. As the full extended cycle is delayed relative to the normal 15-day GEFS forecasts, the latest available cycle will be one day behind. Plots are generated for base climatologies from ERA5, as well as GEFSv12 Reforecast courtesy of Zachary D. Lawrence.
Only a limited selection of GEFS products are available here. For more realtime stratosphere resources, check the following links:
Additional GEFS Plots (New!)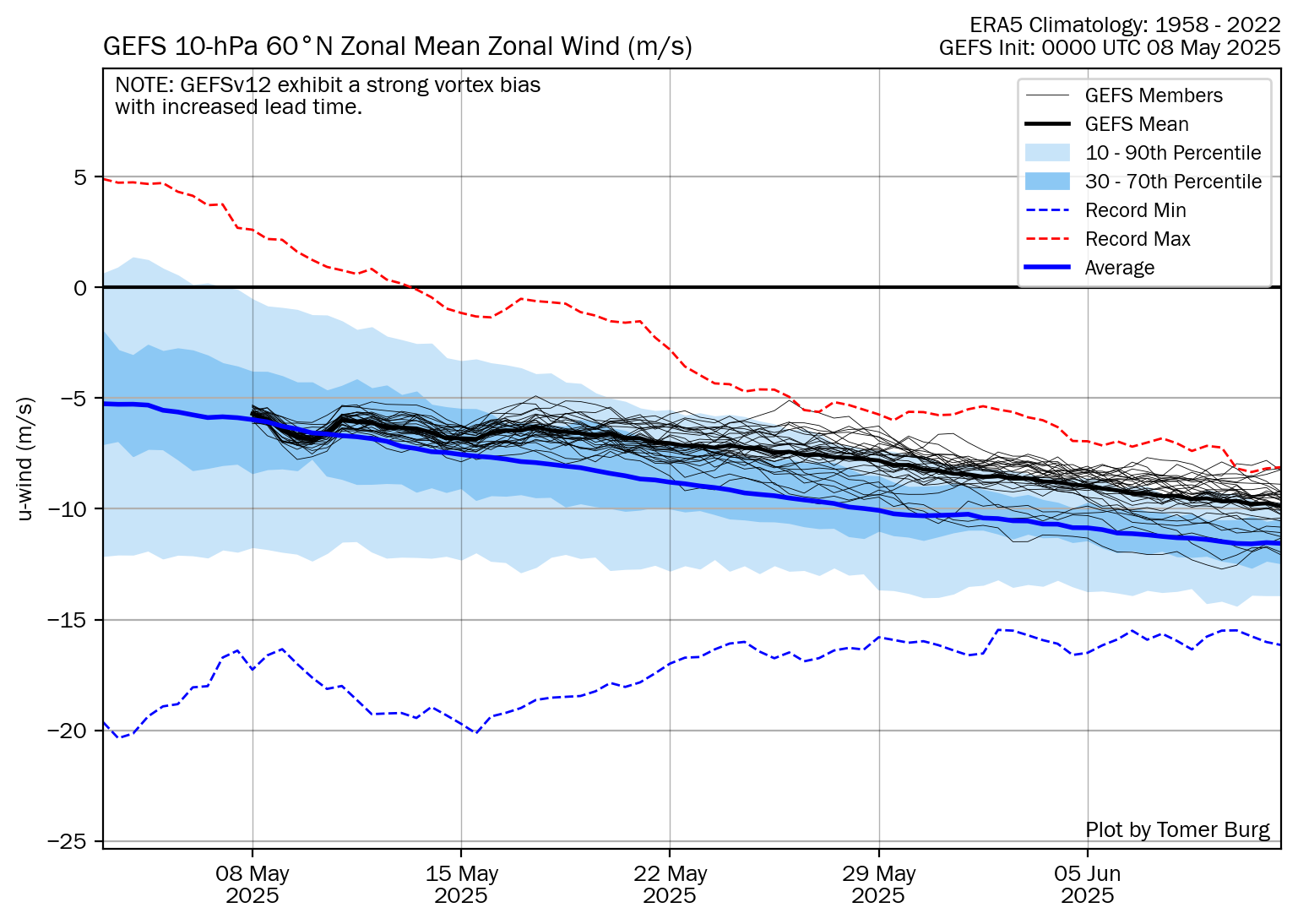 Extended GEFS Percentile Rank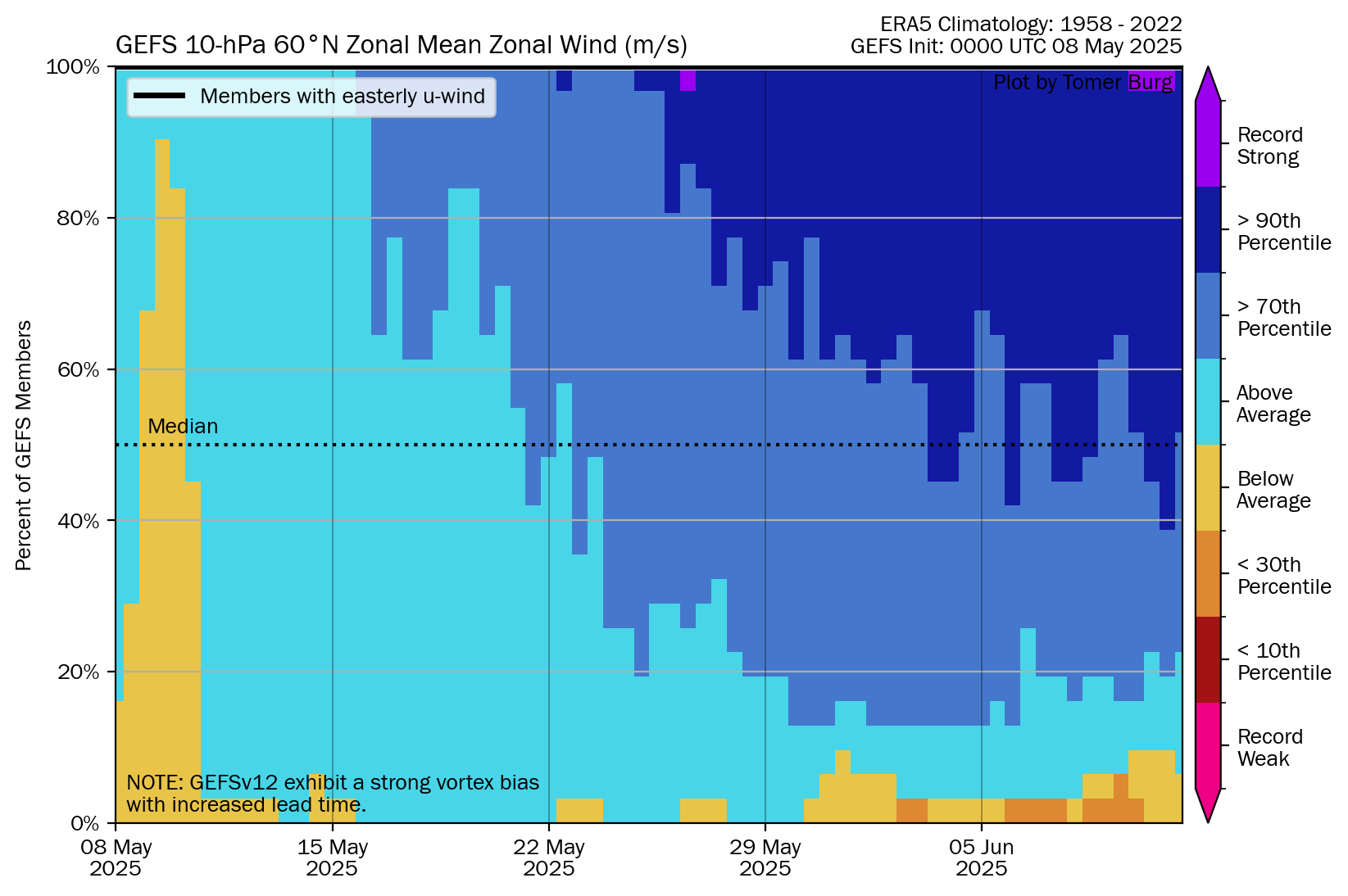 Cumulative SSW Probability
This plot shows the cumulative percent of GEFS ensemble members that have at least one or more time step with an easterly zonal mean zonal wind.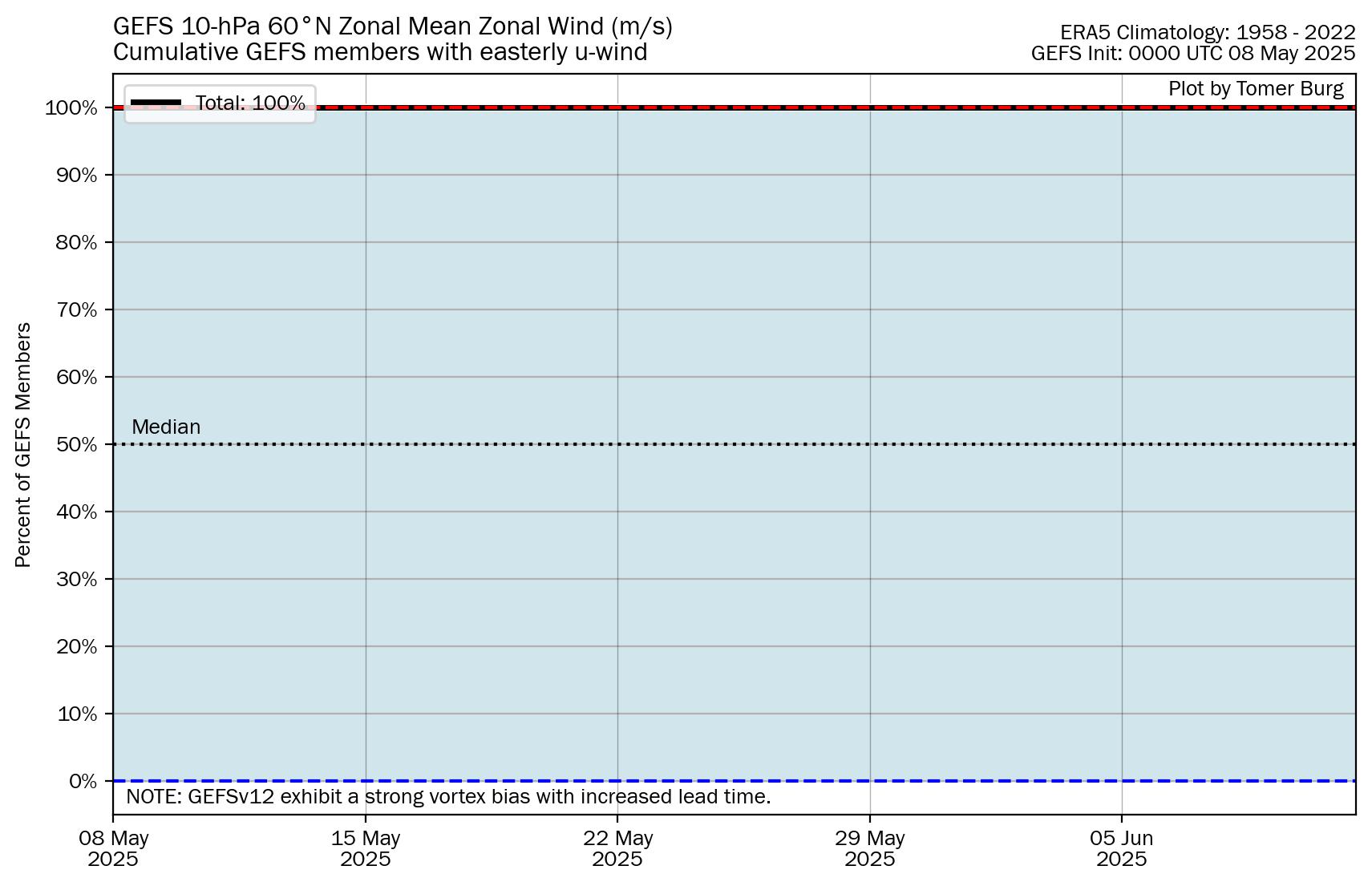 Select Season:
This section displays archived seasonal 10 hPa 60N zonal mean zonal wind (m/s) from the ERA5 Reanalysis. For time-height cross sections, Dr. Simon Lee's Website has an archive of Northern Annular Mode plots.